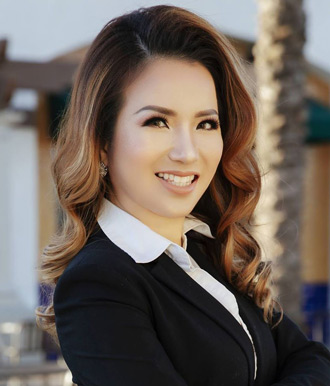 Jenny Pham, Broker
I started real estate during the crash: buyers couldn't buy and sellers couldn't sell. Equity was a fancy thing and lending was tight. I navigated through the waves of shortsales, foreclosures, and loan mods with emotional sellers and doubting buyers. There were so many moments of wanting to quit to get back to my life of being a respected and stable CPA. But the love for real estate pulled me back. Real estate wasn't a job. It wasn't just a way to make a living. It is a passion, a career and almost a destiny.
"When you do something you love, you never work a day in your life". That is what I feel about doing real estate. The feeling when you sit down with first time home buyers explaining the process, the moment you deliver them the key to their first homes, the joy of helping home sellers so that they can move to the next chapter, the excitement of negotiating deals for clients and investors, the satisfaction after solving problems arising in transactions, the appreciation from the people whose lives were touched, are the experiences that I am so blessed to have in my life.
In a world where there are so many temptations, so much competition and ethics could be in the gray areas, I operate in ways such that if I were a client, I would hire me as the realtor. When I can always feel confident about that thought, I know in my mind and my heart that I am doing the right things.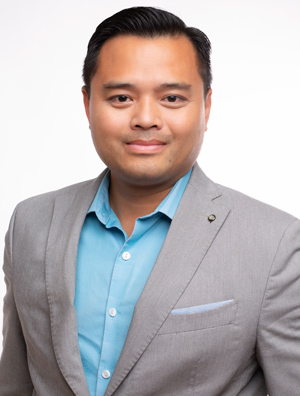 Davis Duong, President
What I have experienced and achieved, since I arrived in the United States in 1999, shaped the meticulous and trustworthy professional I am today. My real estate career and constant desire to help people find their homes are my way of making the world a better place. Whether you're on the hunt for your next smart investment move or the perfect home for your family, I commit to excellent customer service and seamless communication.
As a refugee, chasing the American dream was my one-way ticket to success, which turned out to be the best decision of my life. I was determined to succeed despite not having a formal education nor being able to speak English. While I had to deliver the newspaper at 3 am, I made sure to make it to class at Mesa College at 8 am. It took me 7 years to get my bachelor of science with a major in electrical engineering from UCSD before I kick-started my career as an engineer. After 5 years, I knew that a professional path where I meet new people and help them secure the best real estate deal possible is what suits my personality and aspirations best. Shortly after I obtained my real estate license, I began assisting first-time home buyers in finding the perfect place, while aggressively negotiating on their behalf.
My work ethic revolves around giving strategic advice and informed recommendations to my clients. In addition to the wide network I managed to build and solidify throughout my career, I have in-depth knowledge and an extensive real estate experience in the San Diego area. My clients, whom I consider my business partners, trust my professional advice, assistance, and ability to negotiate tough deals for their particular needs with ease and grace.
I found joy and purpose in real estate. Giving the buyer the key to their new home keeps bringing me excitement and happiness to this day. What might be a business decision or a lucrative career choice for others, is for me the perfect way of making a positive impact on someone's life and their entire family's. Selling or buying, It humbles me to know I facilitated the beginning of the next chapter of their life.
Besides the regular selling and buying transactions, my entrepreneurial spirit pushes me to constantly find new business opportunities. I currently work as an acquisition/buyer for a company to identify and upgrade houses to flip. From construction and pricing to materials and projects timeline, this learning experience allowed me to become a flipper myself. I flip homes to keep up with current and upcoming trends, materials, styles, and evaluations, which empower me to be, and remain, a valuable resource for my clients, both buyers and sellers.